Joey Dowling + Jacki Ford grew up just south of Salt Lake City, Utah, most of which was spent at their mother's dance studio. Joey braved downtown NYC at TISCH, NYU, and a few years later, Jacki attended the University of Utah in the ballet department. Joey, being the busy body that she is, couldn't wait to attack the dance scene in New York and Jacki followed suit not long after. They quickly learned that your talent isn't always enough to get you noticed and when looking for clothing to wear to auditions, they came up short, literally. With Jacki at 5'9" and Joey 5'11", most clothing ended up too short.
They both were very particular about cut and fabric and took matters into their own hands. They looked to the garment district to find great fabric that would help them stand out. They would take the fabric back home to their studio seamstress in Utah to have something made. They quickly fell in love with the process—and even more—the designs they came up with. They soon realized that everyone else loved them as well... Continue Reading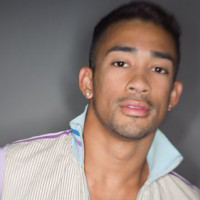 JON BOND
Dancer

Jon Bond of Southern California began his training at age 10 with Center Stage Dance Academy. In 2004 Bond spent eight weeks as a Winner Circle Finalist on Star Search on CBS. That same year, he served as an ambassador of dance representing the United States at the annual Australian Dance Championship, where he won International First Place Soloist in the Battle of the Stars. His work as a performer also includes the WNBA Sparks' Sparkids, Fiona Apple's "Paperbag" video, Featured Soloist at Los Angeles' Kodak Theater and Guest Artist for the Civic Ballet of San Luis Obispo. Prior to joining Cedar Lake he was a member of Dance Theatre of Harlem's DTB Ensemble. As a choreographer, he was invited to perform his work at the Seventh Annual Dance Under the Stars Choreography Festival in Palm Desert, CA where he won the Jean Ann Hirschl First Place Solo Award. Bond has also choreographed numerous award-winning competition pieces... Continue Reading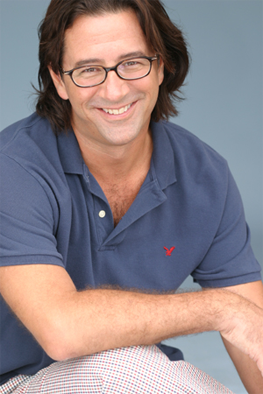 BILL PRUDICH
Founder Principal
EDGE Executive Director

Professional Program Director
Jazz, Turns

Bill is a Founder, Principal and Officer of the L.A. DanceForce Corporation (1992-present), which is the parent corporation of EDGE and the LADF Workshop and Competition. He is involved in every aspect of the corporation and its divisions. Bill is the Executive Director of EDGE (1992-present) overseeing business, operations, programs and faculty. He was a Director for LADF (1989-2010) and was key to its direction and operations. Bill is a Founder and Director of the Professional Training Program (1988-present), as well as a Founder and Officer for the non-profit dance advocacy corporation The Dance Fund (2005-present). Bill has also been a past board member for Hysterica Dance Company.
Bill has instructed intermediate and advanced jazz and turns technique classes in Los Angeles at Dupree Dance Academy (1984-1987), L.A. Dance Academy (1987-1992) and EDGE (1992-present). Since 1988 he has continued to be a Director and teacher for the Professional Training Program. On tour, Bill has instructed for Dupree Dance Expo (1986-1987) and LADF Workshop and Competition (1989-2002). He has instructed master classes and adjudicated in the U.S., Canada, Australia and New Zealand where he was also an advisor to a national... Continue Reading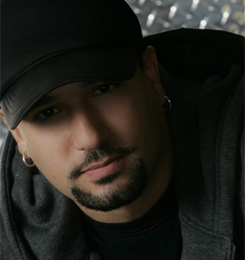 EDDIE GARCIA
Choreographer/Director

As a child, Eddie Garcia was not unlike other kids his age, that is to say, when it came to his affection and adoration for the enormously talented Michael Jackson. But what did separate Eddie from so many of his peers, was the chain of events that ultimately had him touring and dancing with his idol on stages from Tulsa to Tokyo.
It all began when Eddie Garcia was cast in the film Captain Eo for Disney Pictures. Eddie was just 14 years of age at the time and one of only two performers hired for the project who were under the age of 18. Although the studio had Eddie on hold for several months, it was determined that the production schedule had become so far behind that they needed to make up for it with longer shooting schedules. Regretfully, this meant that the strict child-acting performer laws would prevent the two minors from participating in the grueling schedule. Eddie was terribly disappointed that he was unable to work for his idol. While that may have deterred some, Eddie knew that with a little faith and a lot of hard work, if he remained focused, his dream to one day work with Michael Jackson... Continue Reading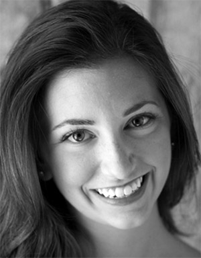 HILLARY ELK
Dancer

HILLARY ELK is proud to be making her Broadway debut direct from Baldwin-Wallace College! Credits: Parade, King Lear, Phantom, Bat Boy, Hair, Company. Love to family, friends, teachers, JCD, OHS and Michael. Much gratitude to The Mine! AEA... Continue Reading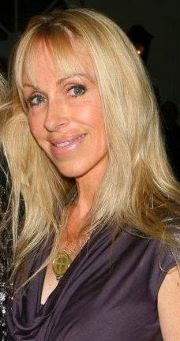 ANNMARIE HUDSON
CEO, Millenium Dance Complex

AnnMarie Hudson, a Jersey girl, began taking classes on Broadway when she was ten years old. As time passed her passion for dance grew although her real interest became teaching and creating spaces for dance to happen. She created several dance and fitness businesses in New Jersey, including a studio of her own. Missing the feel and energy of the working dancers, she moved to Manhattan in 1983. AnnMarie continued dancing, managed a couple of dance studios, including the newly formed Broadway Dance Center and a Times Square jazz club while there... Continue Reading
OFFICIAL SPONSORS